How are the boxes constructed?
Each Ice Box sits tightly on its own platform. The Ice Boxes are built with timber studs and plywood. The Passive House Ice Box is over-insulated with Rockwool insulation and its window is triple-glazed, according to the Passive House Standard.
Both structures are clad in treated oriented strand board, which is painted and waterproofed. The air sealing in the Passive House Box has been provided by SIGA's Wigluv and Rissan products.
The Ice Boxes and platforms were built offsite, then delivered and pieced together onsite.
Who else has taken the #iceboxchallenge?
The Ice Box Challenge took place around the globe before making its way to the East Coast. It was in Brussels, Vancouver, Seattle before reaching NYC! The Ice Boxes' original design was by Stark Architecture, and was inspired by The Lions peak in Vancouver. These mountains are unique and are easily recognized as a Vancouver landmark.
The Challenge was brought to New York City in May 2018 to celebrate environmental leadership in both cities and to commemorate Brussels Days – an annual series of events to promote the Brussels-Capital Region.
Thanks again to our building product sponsors…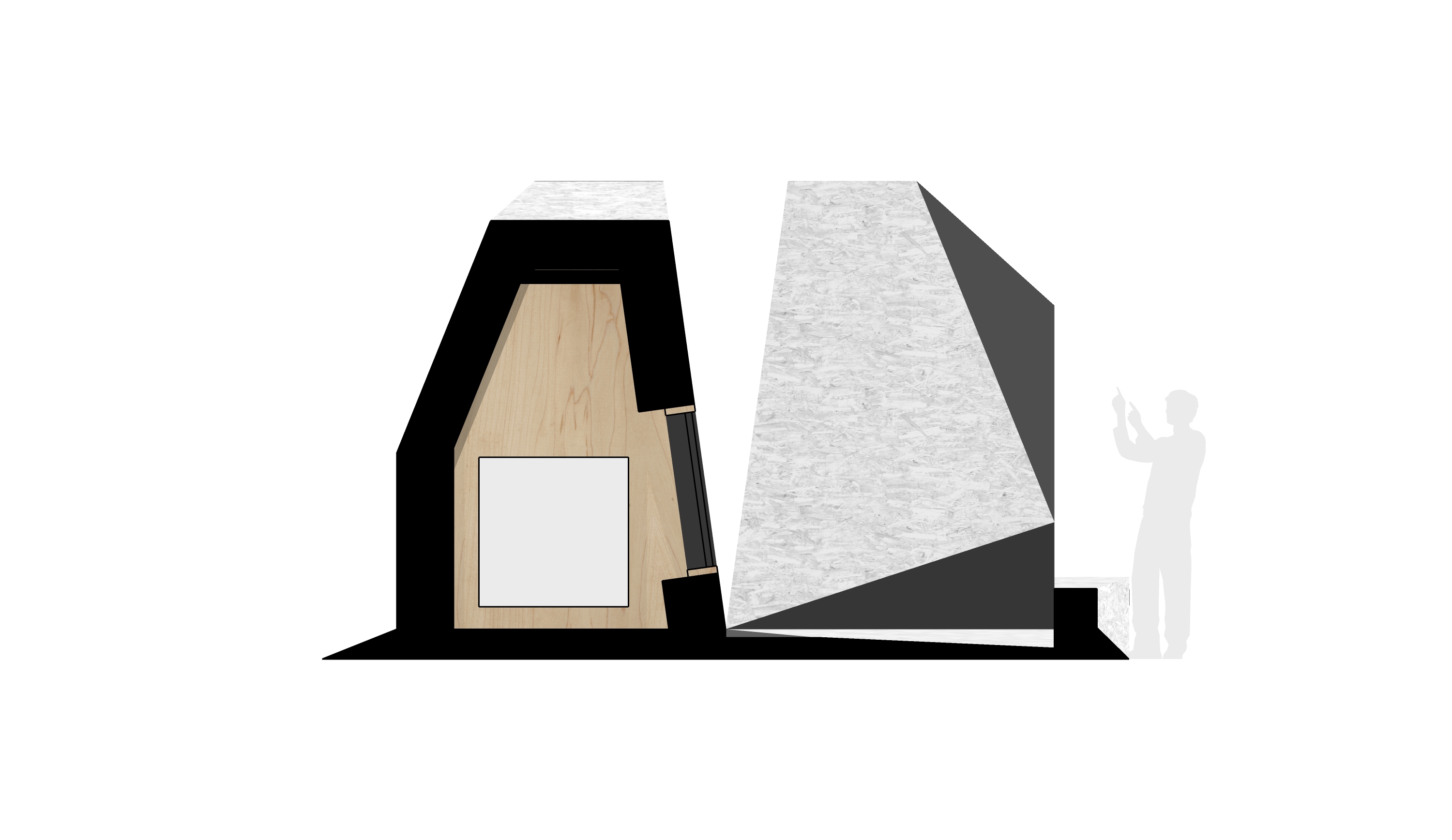 Explore
Feel free to investigate the Ice Boxes. Peer into the windows. Note the differences between the Ice Boxes and how Passive House design helps to keep the summer heat out and the cool air in.
Join us League Island Park at the Navy Yard May 24 – June 20 to admire the boxes painted by Oliver Biname, who is a Brussels-based street artist. His  colorful murals and sculptures have been featured all over the world!